Dr. Wellens is the only board certified
Chiropractic Neurologist

in Brentwood, and Wellens Chiropractic Neurology Centers is one of the few Chiropractic Neurology Offices on the west coast.
Wellens Chiropractic Neurology Center in Brentwood has some of the most sophisticated technology. It has the benefit of some of the most sophisticated technology to aid in the diagnosis and rehabilitation of its patients, including: an onsite digital x-ray laboratory and Micromedical Technologies Real Eyes, which is utilized for the accurate diagnosis and treatment of migraines, concussions, mild traumatic brain injuries, vertigo, dizziness, and balance disorders. Physiotherapy applications are also utilized, including: COLD laser treatment, cervical and lumbar decompression/traction, neurological rehabilitation interventions, interferential current stimulation, various forms of myofascial therapy, massage, metronome based rehabilitation, before and after concussion evaluation and treatment, therapeutic ultrasound, and Erchonia percussion therapy.
Dr. Stephen C. Wellens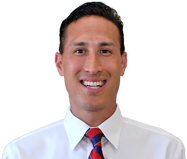 Originally from Ft. Lauderdale, Florida, he completed his undergraduate education at Florida State University with a Bachelor of Science degree in Food and Nutrition in 1998. He then obtained his Doctor of Chiropractic degree from Life Chiropractic College West where he graduated Magna Cum Laude in 2003.
Dr. Wellens is the director of Wellens Chiropractic Neurology Center in Brentwood and a full-time practicing doctor. He specializes in the diagnosis, treatment, and rehabilitation of various musculoskeletal and neurological dysfunctions.
Dr. Wellens is one of less than 1,000 Chiropractic Neurologists and Functional Neurologists in the world.
Dr. Wellens serves as a specialist in the field of chiropractic care. He has obtained Diplomate status by completing a three year post-doctorate program in neurology, and passing all board exams given by the American Chiropractic Neurology Board. The American Chiropractic Neurology Board is fully accredited by the National Commission for Certification Agencies. This very distinct chiropractic specialty in neurology is the only chiropractic specialty program that is accredited.
Life West Chiropractic College
Dr. Wellens served as a faculty member at Life Chiropractic College West from 2004-2009. He has taught Spinal Anatomy, Neuromusculoskeletal Diagnosis and Management, Skeletal Anatomy, and Neurological Diagnosis.
Dr. Stephen C. Wellens has been awarded the great honor and distinction of being voted by the students as 2007 Faculty Instructor of the Year.
CALIFORNIA CHIROPRACTIC ASSOCIATION
Dr. Wellens has served as the Vice President Treasurer and Secretary of the California Chiropractic Association's Contra Costa District.